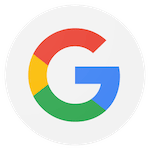 I just took a class with the owner, Jeremy and what an amazing coach and fitness educator he is. I would highly recommend coalesce for anyone looking to improve their lifting technique and get into shape. Jeremy is a wealth of knowledge when it comes to fitness. Jeremy keeps the place immaculate with a very welcoming atmosphere.I was very impressed!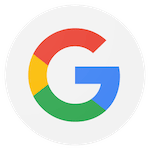 The staff really do their best to accommodate everyone. It's a nice gym with an assortment of updated, innovative equipment. Most of the customers adhere to the rules by keeping the Gym clean and the weights racked up.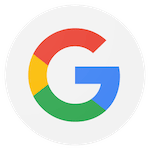 Two words. Life changing... joining this gym is hands down the best decision I have ever made for myself.. the community quickly turns into your family. When I joined I was 220 lbs at 22 years old and standing at only 5'6 I was extremely overweight and flat out depressed. I am 25 now and I lost 70 pounds since my journey with coalesce and hands down in the best shape of my life. More importantly I am happy. Jeremy the owner and coach is one of the most intelligent caring people I know. He's my role model and he inspires me to be the best version of myself everyday. The care and effort he puts into each individual is unbelievable and his only focus everyday is to make each one of us members better than we were yesterday. I 100% highly recommend this place to anyone of any age I promise you it may seem scary at first but you will not regret it once you step foot into this gym. There is no time like the present, stop making excuses and start making a change in your life, come on down and check us out!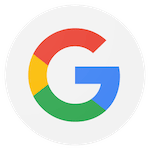 I have been a member of this gym for approximately a year and a half. It has been a great experience compared to all other gyms that I have used. I've learned a lot about fitness and what's best for my body including diet. At the beginning of this year I had foot surgery and decided to use their personal training sessions. I highly recommend Jermey Massa. His modifications and techniques worked better than physical therapy. The classes he coaches are fun and other members are really nice people. They're very supportive so you don't feel like you're in it alone. Currently, the gym follows all Covid protocols so we all stay safe, which I greatly appreciate. I'm really addicted to this program...it's the best thing I ever did for my health!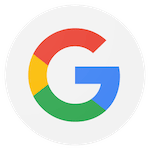 Not really one to post reviews about anything but I have been coming to Crossfit Coalesce since Jan 2018. I have had nothing but an awesome experience, it is way more then a gym to me. The owner Jeremy and all his trainers are absolutely the best at what they do. The progress that I have made is incredible. Not really sure how anyone's experience here could be negative. Fitness wise this has been the best 10 months of my life. If you are seriously looking to make a change in your life not just physically this is the place to train.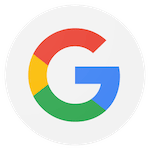 I've been at CrossFit Coalesce since it opened in 2016. I enjoyed my experience here so much I obtain my L1 and started coaching here. I've traveled around the around dropping into other gyms and one thing all good gyms have in common is a good community. The community at this gym is unbelievable. Everyone is here to support one another. The coaches are always seeking to better their craft and never act like they are above anyone else. I drive passed other gyms it be part of this community. I will not go anywhere else.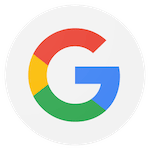 I was very nervous starting at CrossFit Coalesce, being older and out of shape. Coach Jeremy was great. I have been with this gym for over almost 2 years and love it. PT with Jeremy is amazing. The community at this gym is welcoming and supportive. It's a really great place. Highly recommend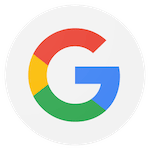 Three of the best things I have done for myself are, giving up drinking and smoking and walking in the doors of Crossfit Coalesce.i am doing things that I thought I would never do or even imagined I could. I cannot say enough about the coaching staff. Everyone of them are willing friendly and are willing to help. They all take the time to answer question and correct mistakes. If you sit back and watch the owner you can see how he truly cares about each one of his athletes. he ensures that everyone is working safely as do all the caches. He has definitely changed my life. It has become more of a family then "just another gym". I highly recommend trying the six week challenge and see how it goes.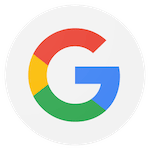 I began here June 30 as a CrossFit Skeptic. I arrived overweight, have tried many gym memberships and failed at consistently going to all of them. Until Coalesce. Jeremy and his team have changed my life and being a part of this team has been one of the best decisions I have ever made.
Over the last three months I have been challenged at this gym to do things I never thought would be possible for me. The care and attention you receive from the coaches is unparalleled at any other place you will go to.
The community is fantastic and keeps you motivated and well informed. Everyone did their part to include me when I started and CrossFit
Coalesce has become a second home for me.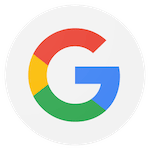 I joined CF six months ago after struggling to lose post-baby weight. Since then I'm stronger, leaner, and have already went down a pants size. Jeremy, the owner, is friendly and very knowledgeable. Coaches Lauren and John are also supportive and experienced. The members are very welcoming and there truly is a sense of community. I highly recommend this establishment.