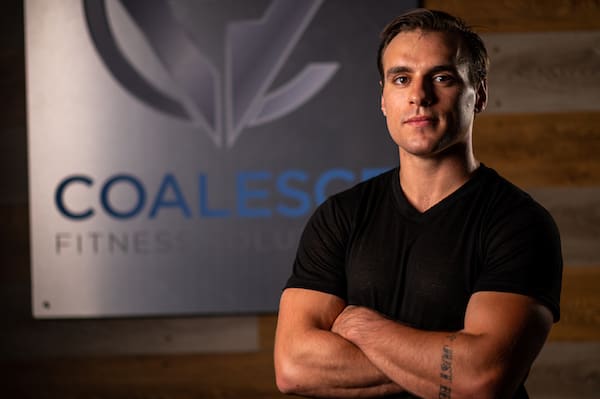 Josh Rolin
My name is Joshua Roiland and I work at Coalesce Fitness Solutions as a fitness professional. I am a Strength and Conditioning Specialist (NSCA C.S.C.S) with a B.S. in Interdisciplinary Biology from Stony Brook University. Exercise and fitness has been part of my entire life and learning about physical capability is my passion. My values are hard work, dedication, and honesty. I am proud to have had significant success with increasing my clients strength and health through the use of data, and scientific programming, with a touch of the personal element to create ideal personal programming. My mentor Jeremy has been a big influence in my current, and constantly evolving understanding of the human body, and exercise principles. I look forward to meeting you when you visit! Come and ask any question about fitness and health, I will provide as comprehensive of an answer as I can, or I will research more deeply and come back to you with the best answer available!
My two favorite quotes for motivation,
"It is a shame for a man to grow old without seeing the beauty and strength of which his body is capable" -Socrates
"To give anything less than your best is to sacrifice the gift" -Steve "Pre" Prefontaine
Come here to find your best strength, your gift should not be sacrificed!