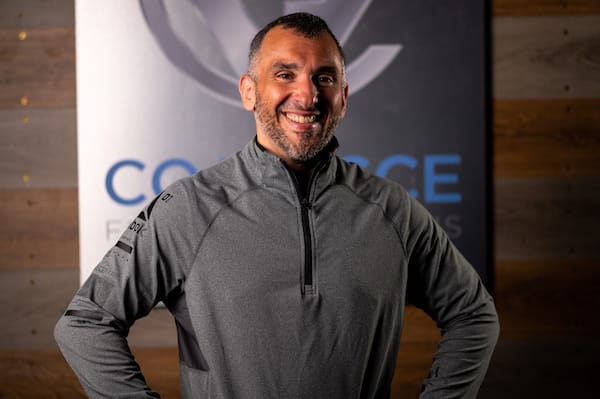 Jeremy Massa
I know how it feels to be overweight and stuck in poor habits – and I know how it feels to overtrain to the point of injury.
That's why I started Coalesce – to help you find the balance that's right for your body.
I went from 247 to 175lbs – and neither were healthy for me. After years of learning, I was able to get to a healthy weight and follow MY path.
That's why I care so much about helping you find your own path to health that is right for you. It takes support – having someone in your corner, and a plan to follow that addresses your needs.
Our gym is unusual – training is mandatory and classes come second. Also, we're all certified personal trainers and Active Life Professional candidates…who utilize functional exercises (movements that resemble real life activities) and corrective exercises (to address pain and movement compensation) to build out safe, effective, and pain free workouts for your specific goals.